Hilltop Hypnotherapy & The Empowered Birth Experience  
I'm Laura, an experienced Clinical Hypnotherapist, coach and Hypnobirthing practitioner who helps parents manage challenging situations with ease.
Using effective tools and techniques, working with the subconscious mind and empowering you to live and love your life – whether during pregnancy, birth or everyday life.
You may be feeling stuck and without the strategies or techniques to be able to plan for a happy, calm future. Your days are spent looking after everyone around you and it's time to focus on yourself before you lose yourself to the madness of parenting and life. 
It's time to raise your aspirations, raise the bar on life and start to grab all that it offers. That spark of hope lies in you and you're fired up to grab it with both hands and finally break free of whatever's holding you back.
I too have been at the point of frustration in not being able to live a full, happy and calm life. From being stuck in a car rolling down a 30-foot bank and breaking the top two vertebrae in my neck before having to learn how to walk again to overcoming and managing Chronic Pain, PTSD and Generalised Anxiety Disorder, it's been quite a journey.
What have I learnt? That life can be full of love, happiness and adventure regardless of physical limitations and a traumatic past. Was it easy? No! It took me many years of discovery, hitting rock bottom and working my way up and through many different therapies over the years to get where I am today.
I've achieved more in the last twenty years than I could ever have believed. There was a time when I shrunk my world to the inside of my house – unable to leave it alone, panic attacks on entering shops and unable to drive further than within 5 minutes of my home. In the last ten years? I've explored New York alone, had two children, made lots of new friends and over the last few years have helped hundreds of clients to achieve their dreams too. From overcoming phobias to travelling to far off countries and being able to enjoy a calm, happy life while being present for their children. 
Think it's hopeless? You're speaking to someone who was given a 1% chance of walking again and told that I'd be on lots of medication with limited movement by the age of 40. Neither of those have come true either. I don't believe in accepting limits put on me and feel strongly about helping my clients to live a limitless life too.
What makes me good at what I do? I'm often told that people tell me things they've never told anyone. I have a great interest in people and life – what makes you tick? What do you love? Opening people up, finding out what's deeper and seeing the magic in them brings me joy.
 A fully qualified hypnotherapist and member of the International Hypnotherapy Association, I trained with the South West School of Clinical Hypnotherapy and gained both a Certificate in Hypnotherapy (CertHyp) and a Diploma (DipHyp) in Clinical Hypnotherapy. I trained as a HypnoBirthing Childbirth Educator with HypnoBirthing International and hold qualifications in Mental Health First Aid, Suicide First Aid and Counselling Skills as well as being a specialist partner on the Positive People Specialist Partner framework.
I offer a number of ways to work together – enjoy exploring my website and if you'd like to have a chat, just click the button below and book your spot in my diary.
Don't just take my word for it – these are just a few of the reviews and testimonials I've received…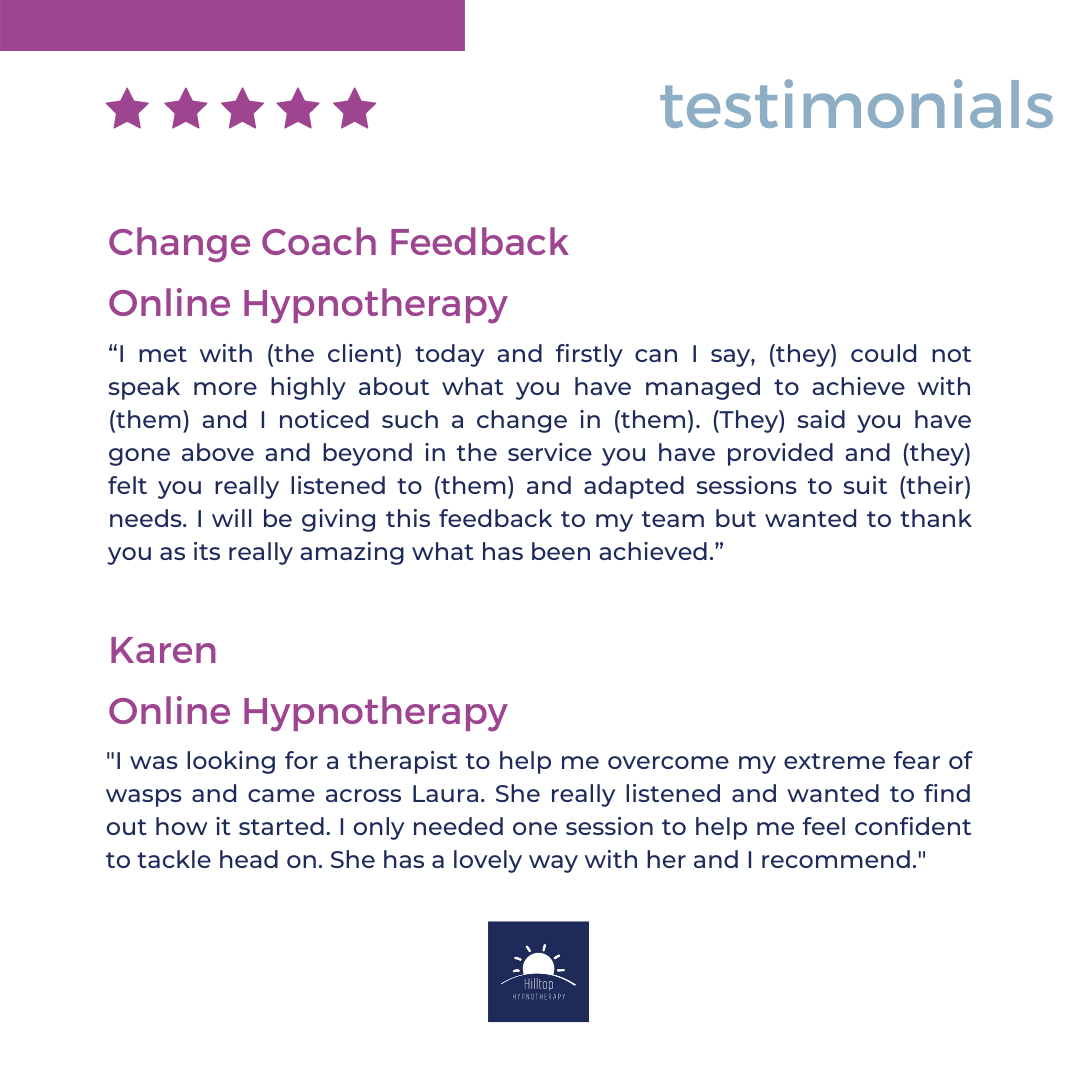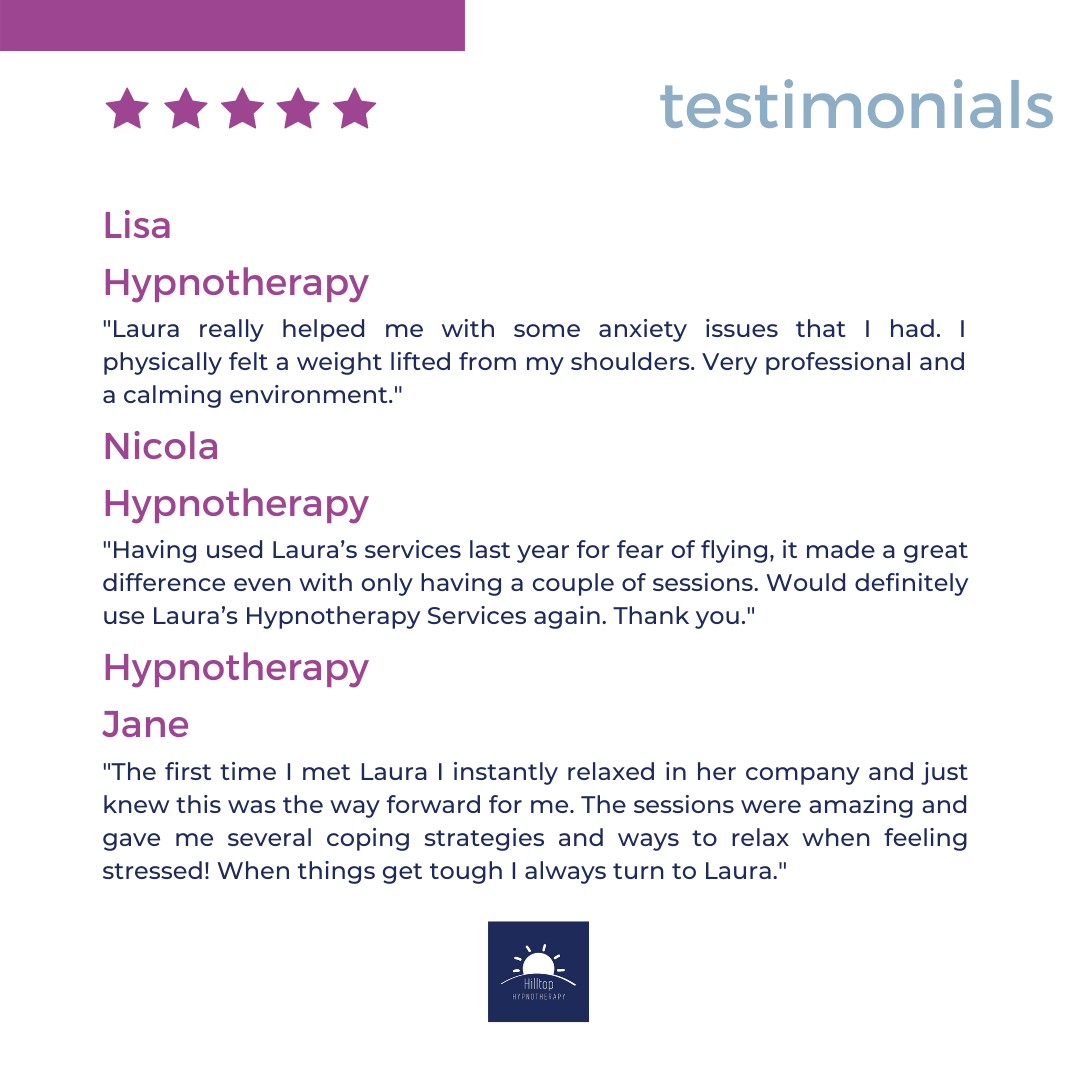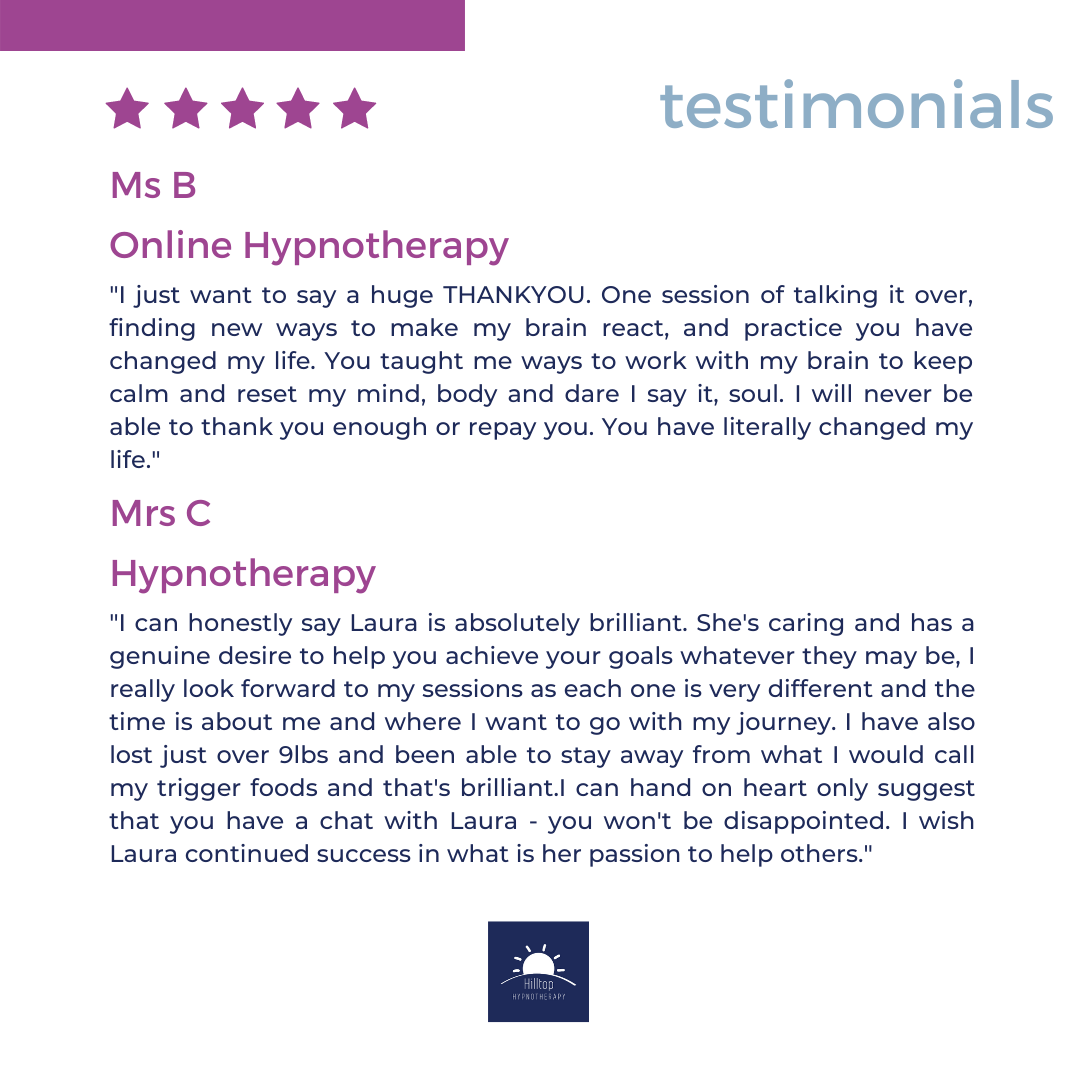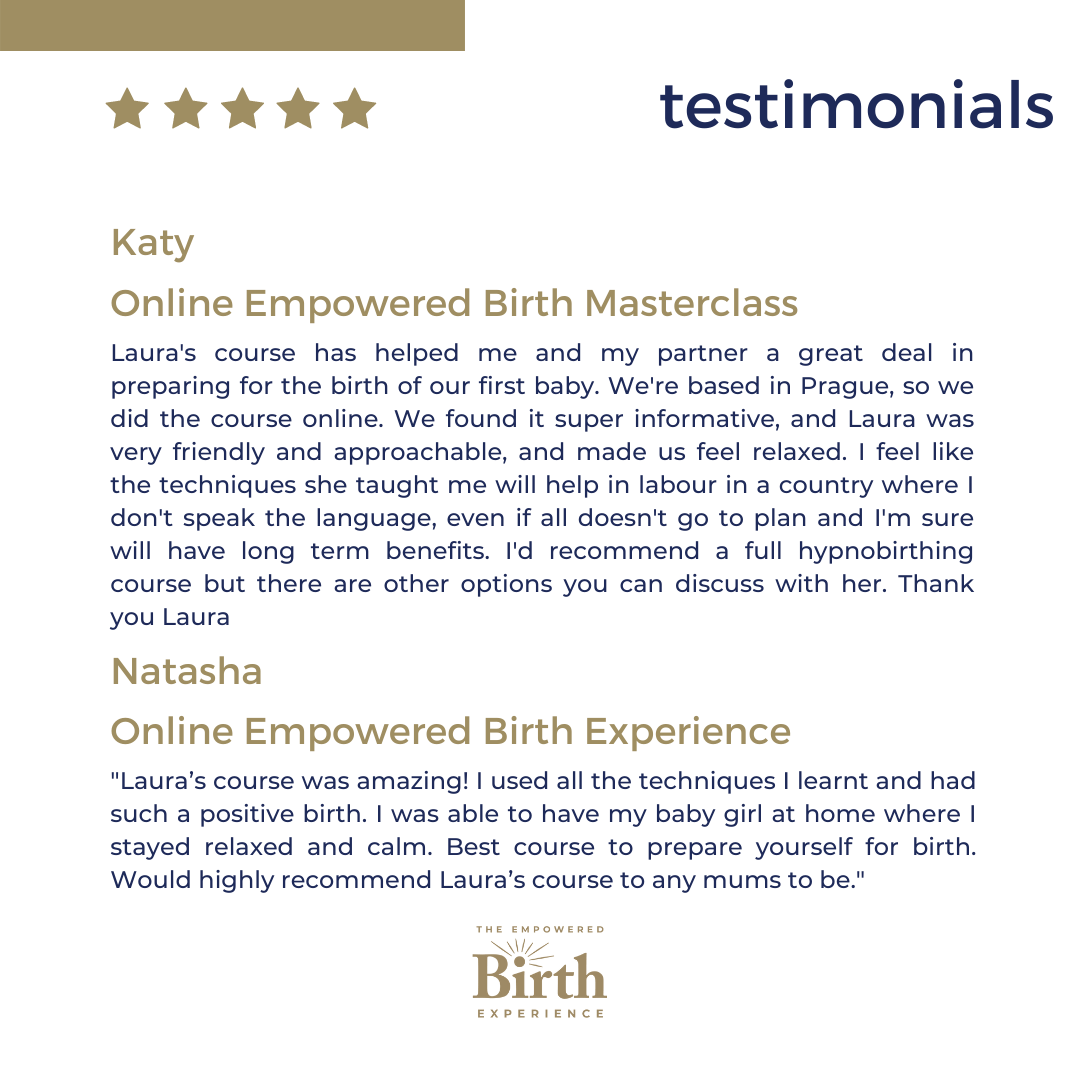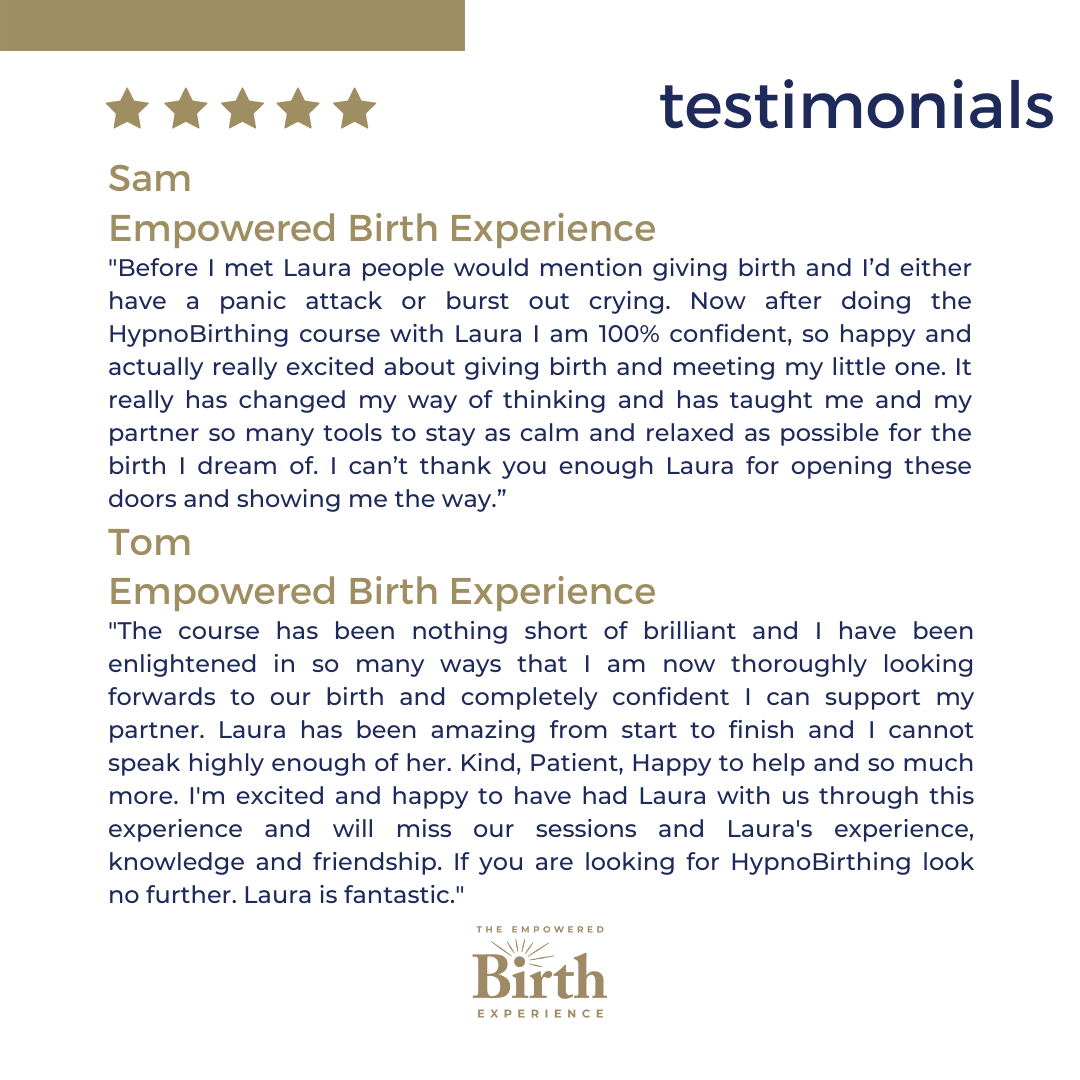 Dip into my blog for a bit of inspiration…
8 Steps to a Calmer Life: How to Find Peace in Your Daily Routine Are you feeling constantly stressed and overwhelmed? Do you feel like you can't get a break from the chaos of everyday life? If so, you're not alone. Millions of people around the world feel like...