Prepare for a Positive Birth
The Empowered Birth Experience – helping parents all over the world to give birth calmly and in control of their own experience.
Are you pregnant and worried about giving birth?
 Perhaps you've been through a traumatic birth experience and don't want to do it again
 Maybe this is your first birth and you've been bombarded with horror stories full of pain, being out of control and the thought of it makes you wonder if there's any chance of there being another way.
 You're scared of the pain and worried that you won't be able to cope but don't necessarily want to take all the pain medication on offer as you'd rather feel in control of the situation
 Or perhaps you found a previous birth like an out of body experience – feeling scared, out of control and watching on as your body felt detached
 You've heard of the benefits of hypnobirthing but you're not sure how it applies to you – it all sounds a bit 'alternative'?
What's the point of hypnobirthing?
Often when clients enquire with me, they describe a previous birth as like having an out of body experience, full of fear and what felt like enduring pain. The Empowered Birth Experience course will equip you with all you need to take back control so that you can birth free of fear and full of confidence.
It doesn't have to feel like a test of endurance, and you really can have a better experience – it's my aim to show you how and give you all the support you need to achieve it.
You and your birth partner will learn all about your body during pregnancy and birth, how to advocate for your own birth plans and make decisions based on what's best for you.
You will have an in-depth knowledge about pregnancy, birth, bonding with your baby before and after they're born as well as tools and techniques to use whenever you need to access a feeling of calm and reset the fight or flight response many of us go into during labour. In fact, these are skills for life and can be transferred to many situations in life.
Many of my clients have experienced pain free births while others tell me they've been able to manage the pain and had a much calmer experience as a result. I've never had anyone who hasn't found the course helped them.
I offer support up until the birth to bounce any ideas and thoughts off as well as advise on adapting tools and techniques learnt to your own learning styles/needs.
I can't make any promises about what your birth experience will be like, but I will work with you and support you up to the birth and beyond, so you are empowered during birth and know you are fully prepared and able to cope, whatever happens.
The course is suitable for anyone in the 2nd or 3rd trimester and is a great opportunity to meet other parents expecting at the same time as you.
I'm Laura, an expert in my field of hypnotherapy and hypnobirthing with many testimonials and birth stories from past clients to show that I help clients get results that are often beyond their imagination when they start the course. I save you time researching, can signpost you to the best information available and have invested great amounts and money and time in becoming the best at what I do.
Past clients tell me they love how they have a well of calm to dip into even many years post birth. They also have someone to contact if they need help and support during the early days with their baby.
You will feel relieved, relaxed, calm, confident and excited about birth and afterwards you will feel proud of your experience.
Don't just take my word for it…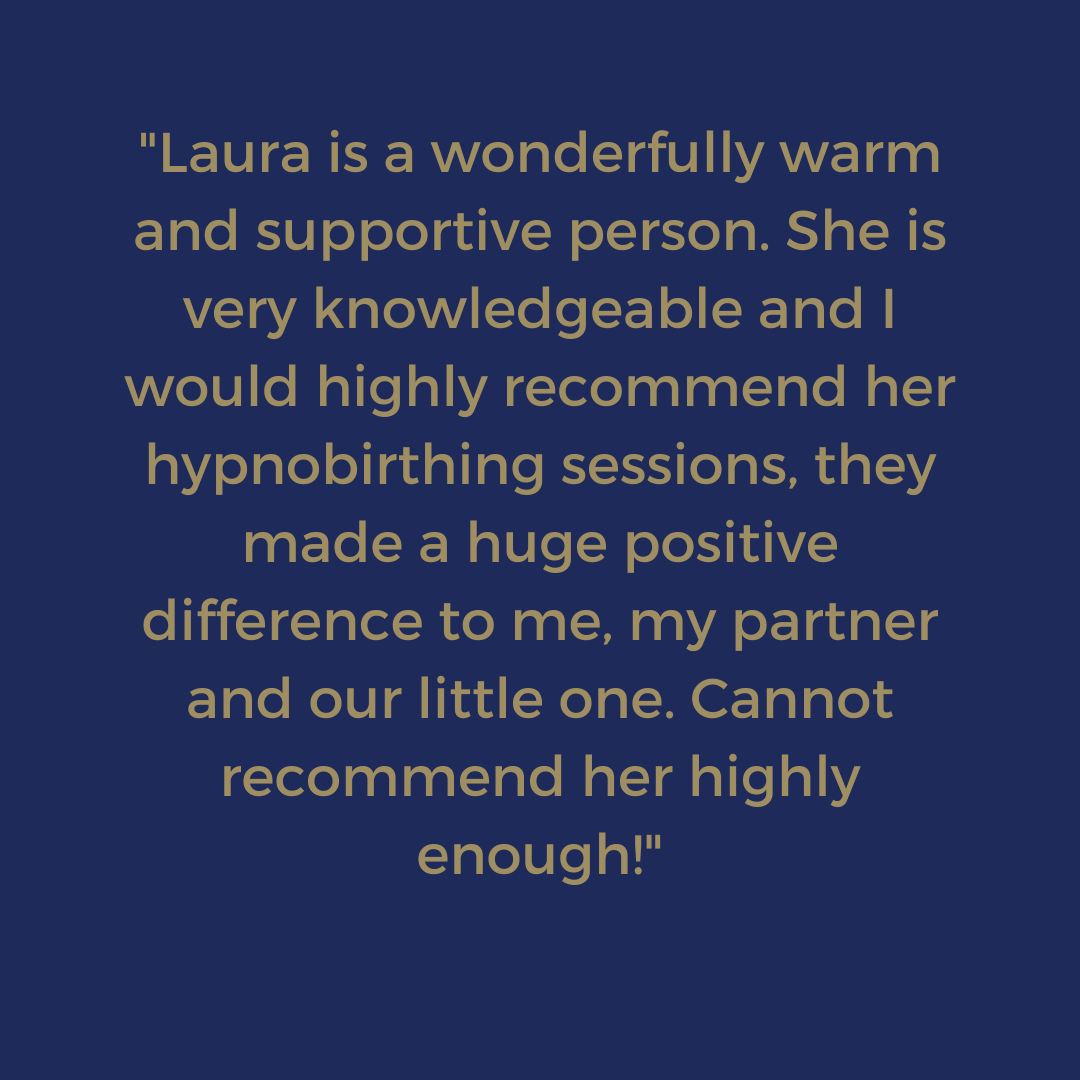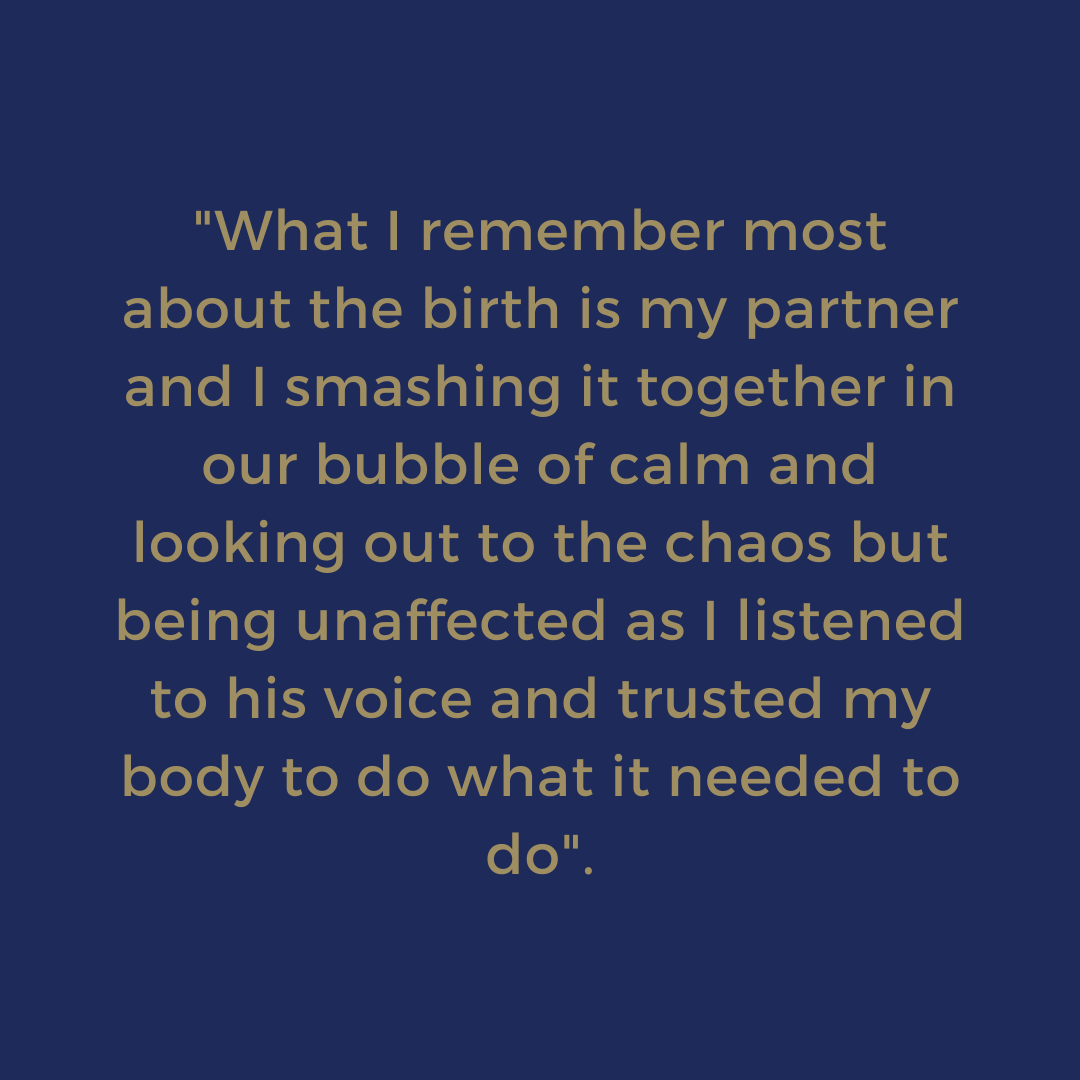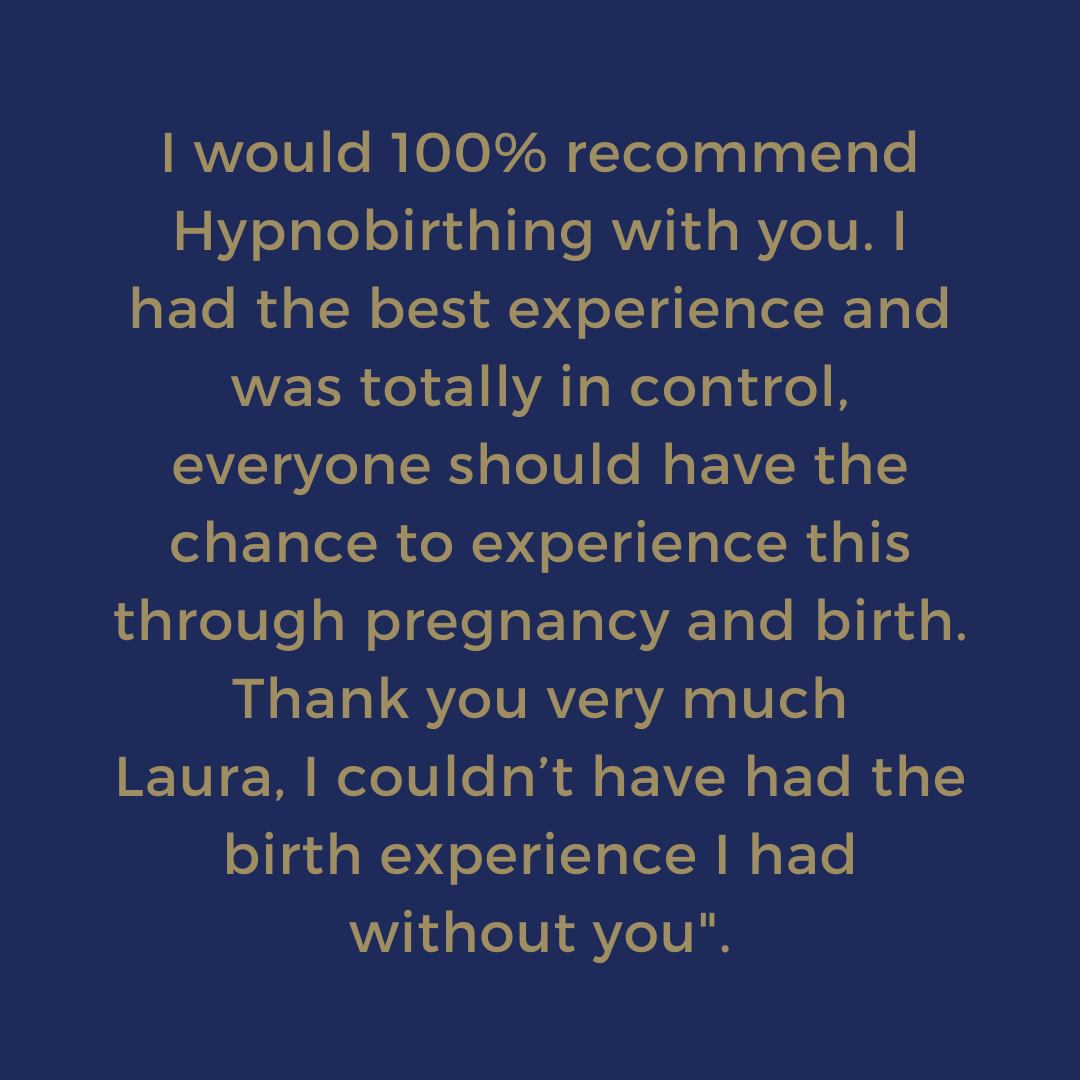 Dip into my blog for a bit of inspiration…
Recommended Reading I often get asked for recommendations to start reading up on a positive birth and so here are my top choices for getting you started. The course I teach is based on the Mongan Method of Hypnobirthing and I highly recommend you read the book...